Winamp playin' Hana by Orange Range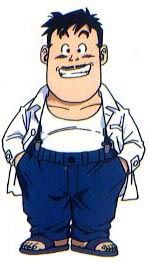 eh.. bukan senbei yg ni.. what i mean is the rice cracker. alah.. biskut beras tu laa.. tatau jugak ke? hihi takpe la.
ade banyak jenis senbei yang dijual di pasaran, selalu kat supermarket jepon seperti sogo and such. dalam banyak2 senbei ni aku paling suka wangwang senbei. puhahahahaha familiar tak nama ni? kat kedai dekat rumah aku pon ade siot. these are the reasons why i like this wangwang senbei:
- mende alah ni sejenis vegetarian food. bimakna no animal substance dalam ni. goreng pun guna palm oil. pastu dia claim takde cholestrol. okeh la tu kan.
- ade 40 keping senbei dalam satu peket, setiap kepingan senbei dipek dua keping dalam satu mini peket. so buleh la nak consume bebila masa tanpa perlu risau kepingan senbei lain masuk angin ke tak.
- tahap kemasinan dan kemanisan yang tak melampau. macam sedang elok je.
- bila masukkan senbei ni ke mulut, terasa macam sodium dia macam melting je. pastu bila dah abih sekeping terasa lagi sisa2 sodium yg masin2 manis tuh. macam rasa kicap manis la.
- ade peket desiccant(major ingredient: caustic lime) yang besar. since mende alah ni tak campur ngan senbei2, jadi peket dia bersih. bila senbei dah abih, buleh la guna desiccant ni, letak dalam jewelery box ke ape2 box yg prone to kelembapan la. macam thirsty hippo gitu.
dan yang paling utama : dapat sticker percuma!!! muhahahahaha :P
ThE

DeaTh

aNd ThE

StRaWBeRRy